Student Benefits International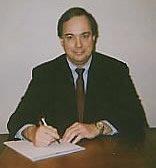 Student Benefits International is an independent insurance agency headed by Blakemore W. (Blake) Overall.
Rather than representing only one company and one line of products, and trying to make these fit all situations, Blake chose to be a free agent, representing a full range of top companies. This choice has allowed Student Benefits International to best serve both new policy and renewal customers.
At Student Benefits International we provide both international and domestic students with unique student health insurance policies. The insurance we provide can be on fully-insured or self-funded plans, as well as faculty and scholar exchange plans, and athletic plans. Our policies are written on either a voluntary or mandatory basis, together or separately.
Domestic students studying abroad often need special considerations with their insurance. Stand-alone, study-abroad, programs are available. Blake is glad to provide details — just ask in the comment section.
All of our international student plans are fully compliant with all civil rights codes, including Title IX (pregnancy coverage).
International students often come to the U.S. from countries which provide government-sponsored health care. Many of these students are not familiar with the private insurance system used in America. To avoid any problems of any kind, at Student Benefits International we work closely with companies that are intimately familiar with the special needs of international  students.
We always provide our international students with insurance companies that provide:
The most up-to-date information,
Downloadable claim forms,
Access to a complete explanation of benefits.
Even though we have been in business a number of years, we always make it a point to get to know each of our customers and their needs on a personal and ongoing basis.
At Student Benefits International we consistently stay in touch with our clients to make sure everything about their student insurance runs smoothly.
We care about you!  We are global — here, there, and everywhere!
Contact us today!